A Pillow Company with a Purpose

Our Mission
The Mission of Pillow My Fancy is to sponsor individuals who are facing a hardship by teaching them how to sew so that they have a better opportunity to provide for themselves and their families.
Within our community, Pillow My Fancy offers to teach people, who are willing to learn this employable skill, by having them start on simple throw pillows.
With advancements in technology, hands-on skills - like sewing - are being taught less frequently at school and at home. As a result, individuals who know how to sew are becoming highly sought after in the workplace and can have lifelong job security. We echo the time-honored saying:
Teach a man to fish and he can feed himself for a lifetime.
Our Training Program
Our on-site training program is conducted by pairing individuals with a seasoned sewist so that by the end of the 2-week training program, they learn to sew pillows, hidden zippers, and pillow inserts. They are shown how to operate several machines including the latest sewing machine models, a seam serger, an automated zipper machine, as well as a poly-fill insert blower. Additionally, we teach them about seam allowances and the importance of sewing straight lines.
All the training that Pillow My Fancy offers is at no cost to the individual and is treated like a paid internship.
At the end of the training, we work with the individuals to either offer them the opportunity to work part or full time for Pillow My Fancy, or we will help them with job placement at other local businesses if we don't have any current job openings available.
Support Our Effort
Each and every one of our pillows is unique and may have a different colored back side.
Here's Why: Every single one of our pillows possesses a captivating uniqueness, accentuated by their distinctively colored back side. And here's the remarkable reason behind it:
With every purchase of our throw pillows, you not only support our invaluable training efforts but also actively participate in our eco-friendly mission. By utilizing leftover and scrap fabric, your purchase plays a vital role in preventing these materials from meeting a grim fate in landfills. It's a true win-win scenario, benefiting both our cherished community and the environment we hold dear.
As a sister store to Patio Lane and Haven & Harmony, we proudly stand as a family owned and operated business, thriving on the diversity and talents of our exceptional team. Since our establishment in the 1980s, our family has remained steadfast in fostering meaningful connections within our walls and the surrounding community. Nestled in the picturesque Clearwater, Florida, we extend an open invitation to visit us and embark on an enlightening tour of our premises.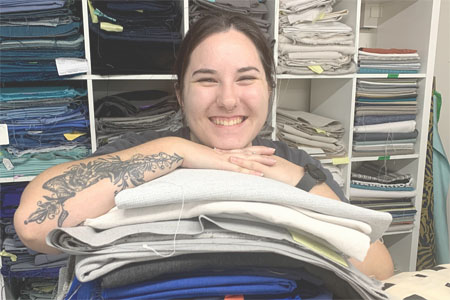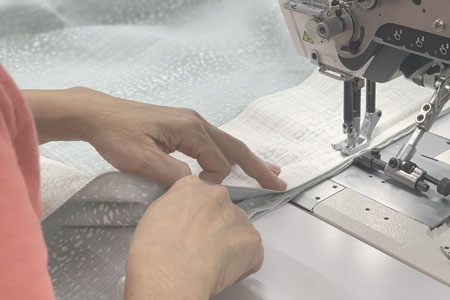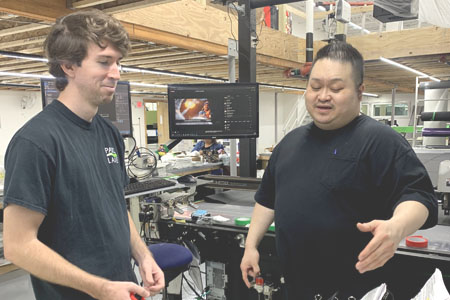 Sponsorship Request Form
Do you know of an individual who could benefit from learning to sew with our on-the-job training program? For consideration, please provide the following information: